Storage Cleaner for iPhone and iPad
Find the largest photos and videos on your iPhone or iPad. Detect and clear similar and duplicate photos to free up the storage on your device.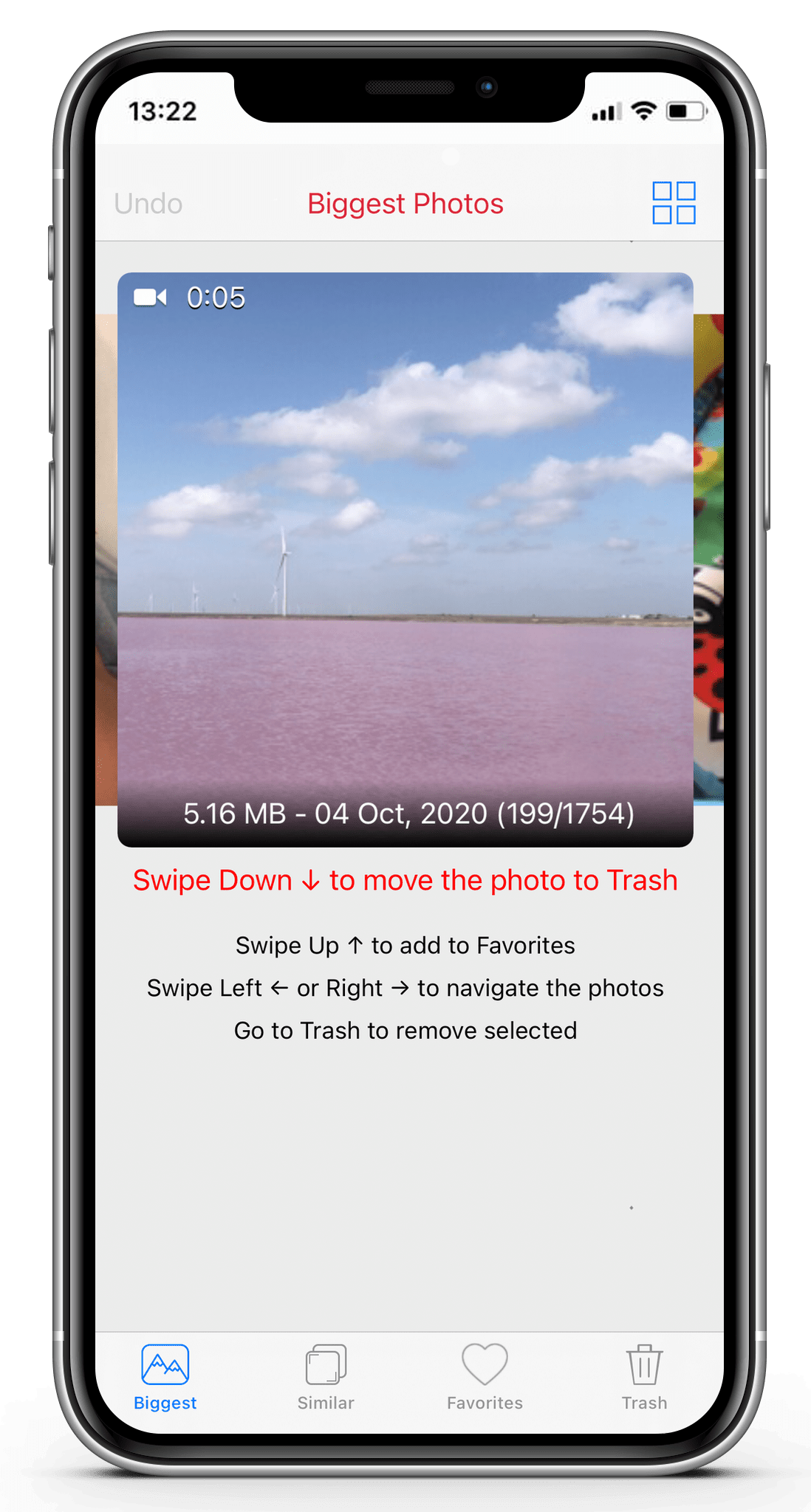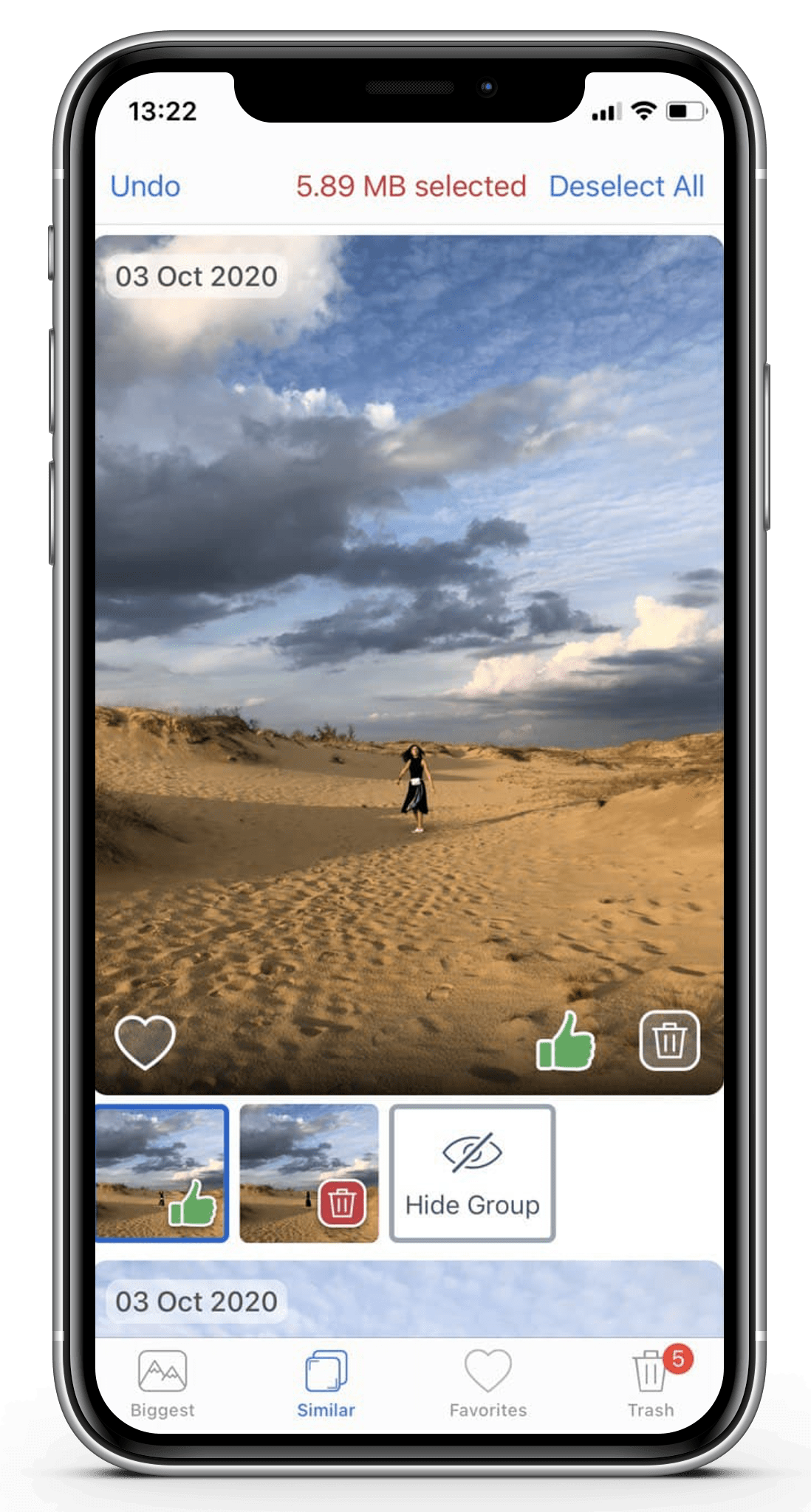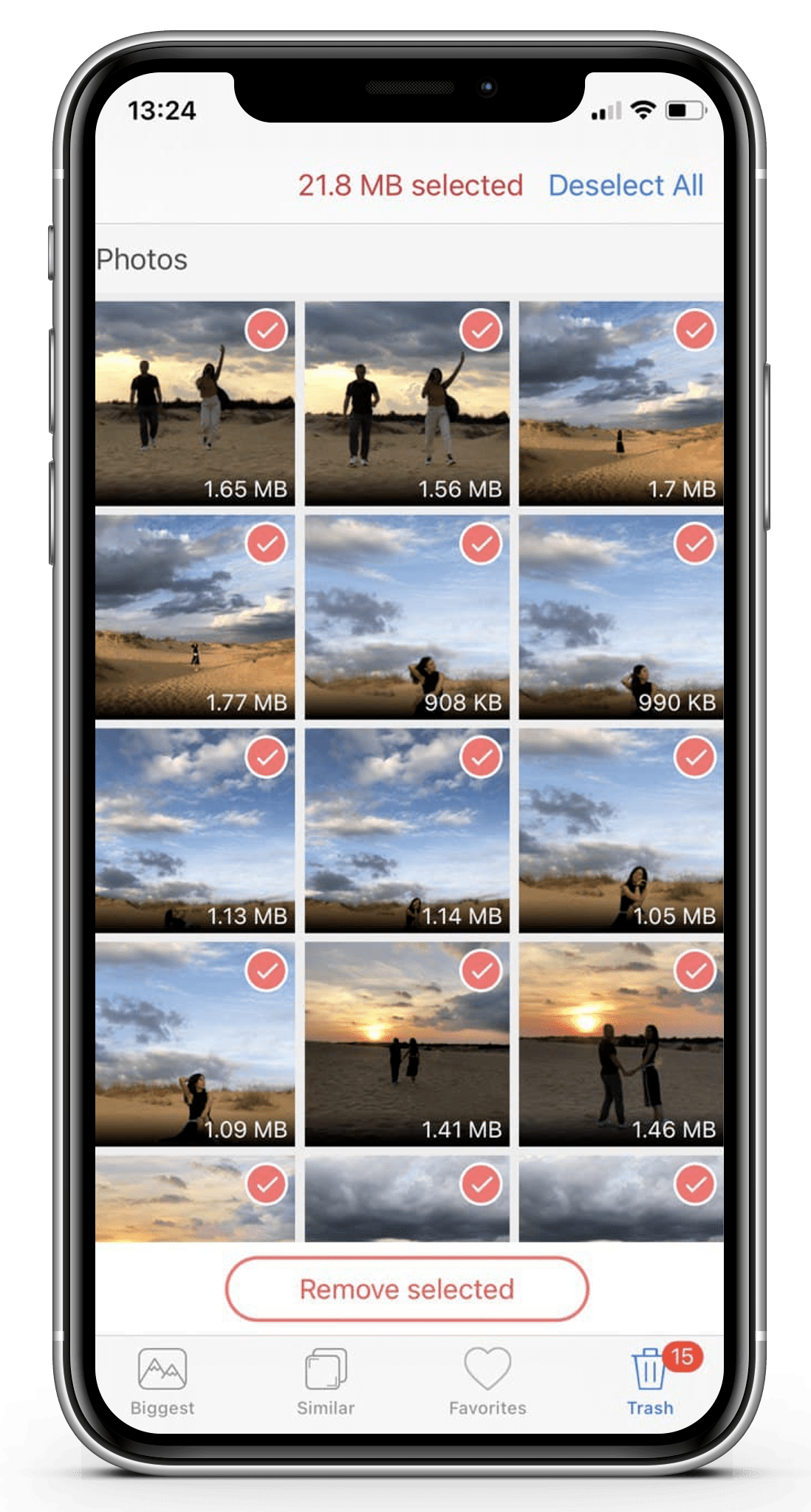 Find and remove the biggest media files FAST!
Go to the "Biggest" section in the app to find bulky photos and videos from your storage. Select and remove unneeded items that take up the most space. All items are shown in descending order so you can easily navigate them and recover valuable space in less than a minute.
Clear similar and duplicate photos
Making many shots is great when you want to choose the best selfie. However, it can be painful when it comes to the moment when you need to clean up your memory, and you have to get rid of all the unwanted duplicates.
With Cleaner-App you can clear all duplicate photos easily, quickly, and even with great relish.
Safe removal
Cleaning iPhone with Cleaner-App is safe with the Favorites and Trash options. Add any photos or videos to the list of Favorites, and these files will neither be displayed in the "Biggest" section nor in the "Similar" section. Also, the removed items are moved to Trash, so if you deleted any photos by mistake. Don't worry. You can safely recover them from the trash.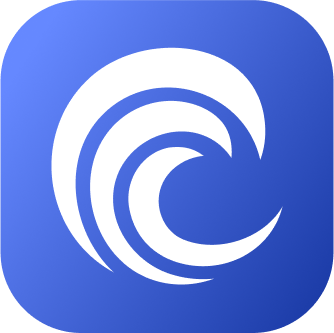 Use Cleaner-App to get more free storage space on your iPhone. It finds the bulkiest media files and duplicate photos so you can clean up your storage real fast.