Product Tour
Cleaner-App is a disk cleaning tool, which allows you to quickly find what's taking up the most storage on your Mac. You can easily get rid of useless files, such as duplicates, downloads, screenshots, and installer packages. Also, you can see a list of the largest files, same name files, and photo series and organize this content to free up more storage on your Mac.
---
Largest Files
If you are wondering where all your Mac disk space went, it's easy to find the bulkiest content using Cleaner-App. Just launch the app and find a list of large files in the Largest files section. Analyze your disk space usage and remove or move unneeded files to the external drive to clean up more space on your Mac.

---
Downloads
Your disk may suffer from your everyday's downloads of music, videos, podcasts, software and so on. Usually, if you don't clean them up regularly, they may take up significant space and can be a reason for a slow Mac. Fortunately, you can easily find and remove them with Cleaner-App.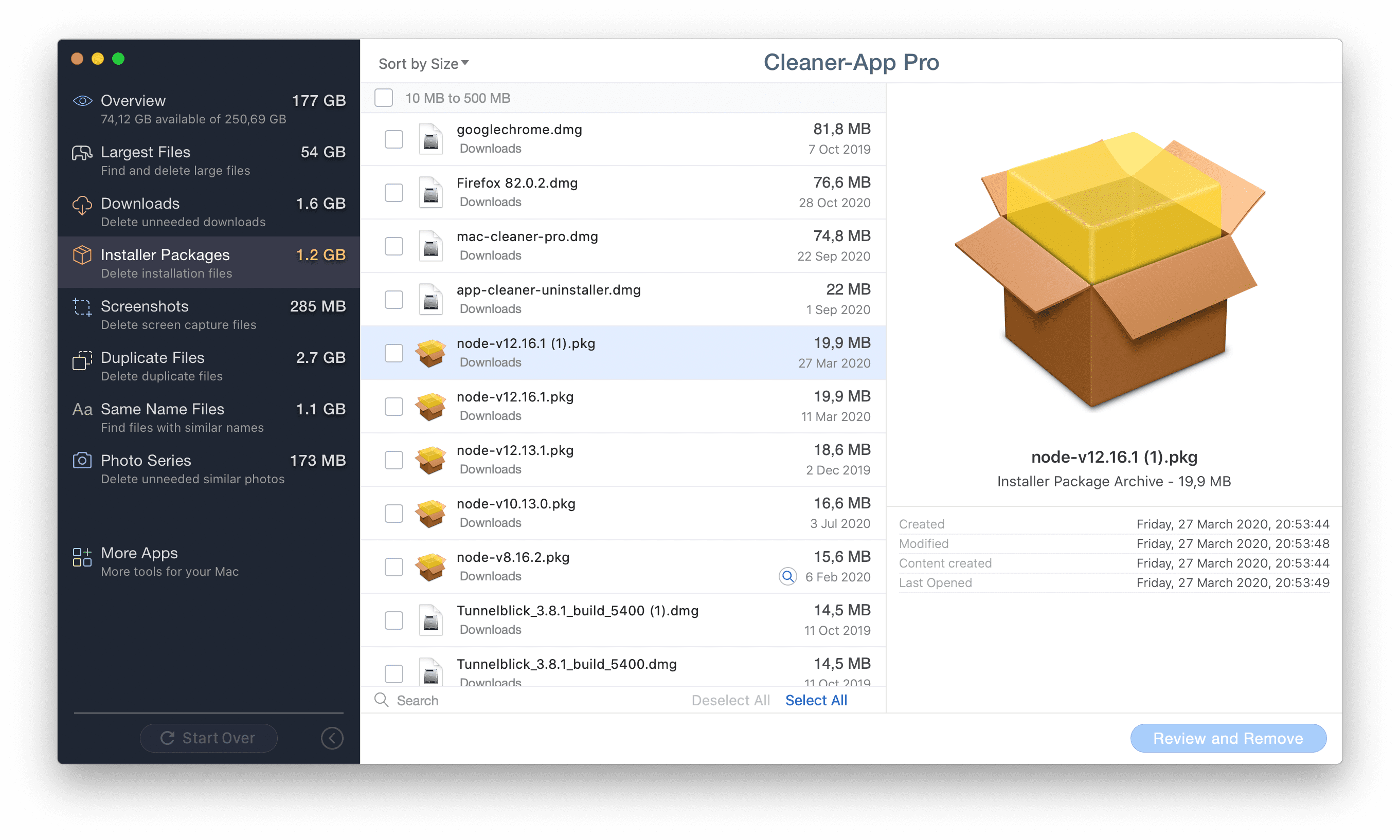 ---
Installer Packages
Each time you download an application from the Internet, you save a disk image, installation package, or zip archive to disk. However, after successfully installing a specific program, these DMG, PKG, or ZIP files are still saved on your Mac. Launch Cleaner-App to check how many megabytes or even gigabytes are occupied by these installation packages and remove unnecessary ones.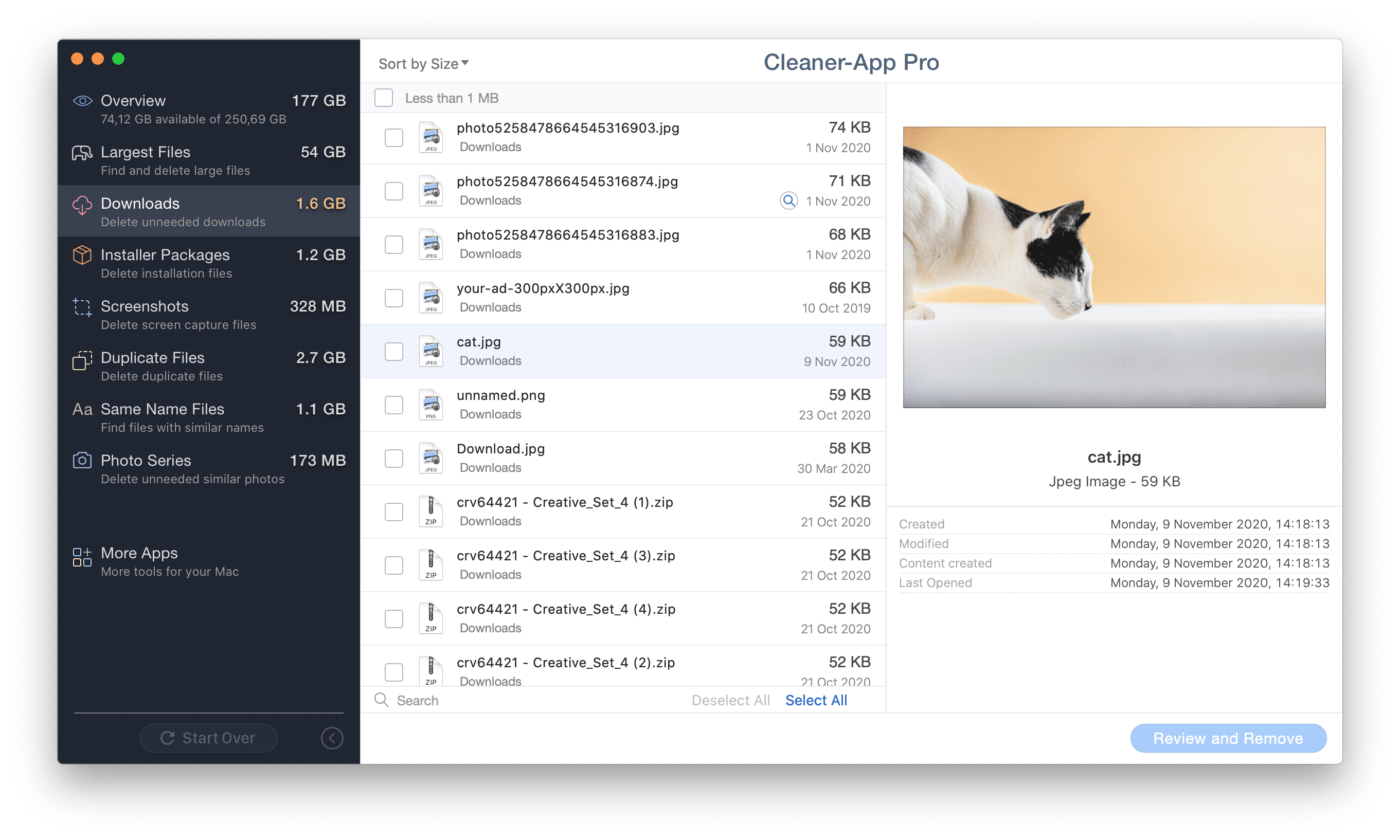 ---
Screenshots
People take screenshots for different purposes. Mostly, they capture a specific point and then can be removed. However, if you save them, many screenshots can take up a lot of space on your disk. Cleaner-App helps you easily find, view, and delete screenshots from your Mac.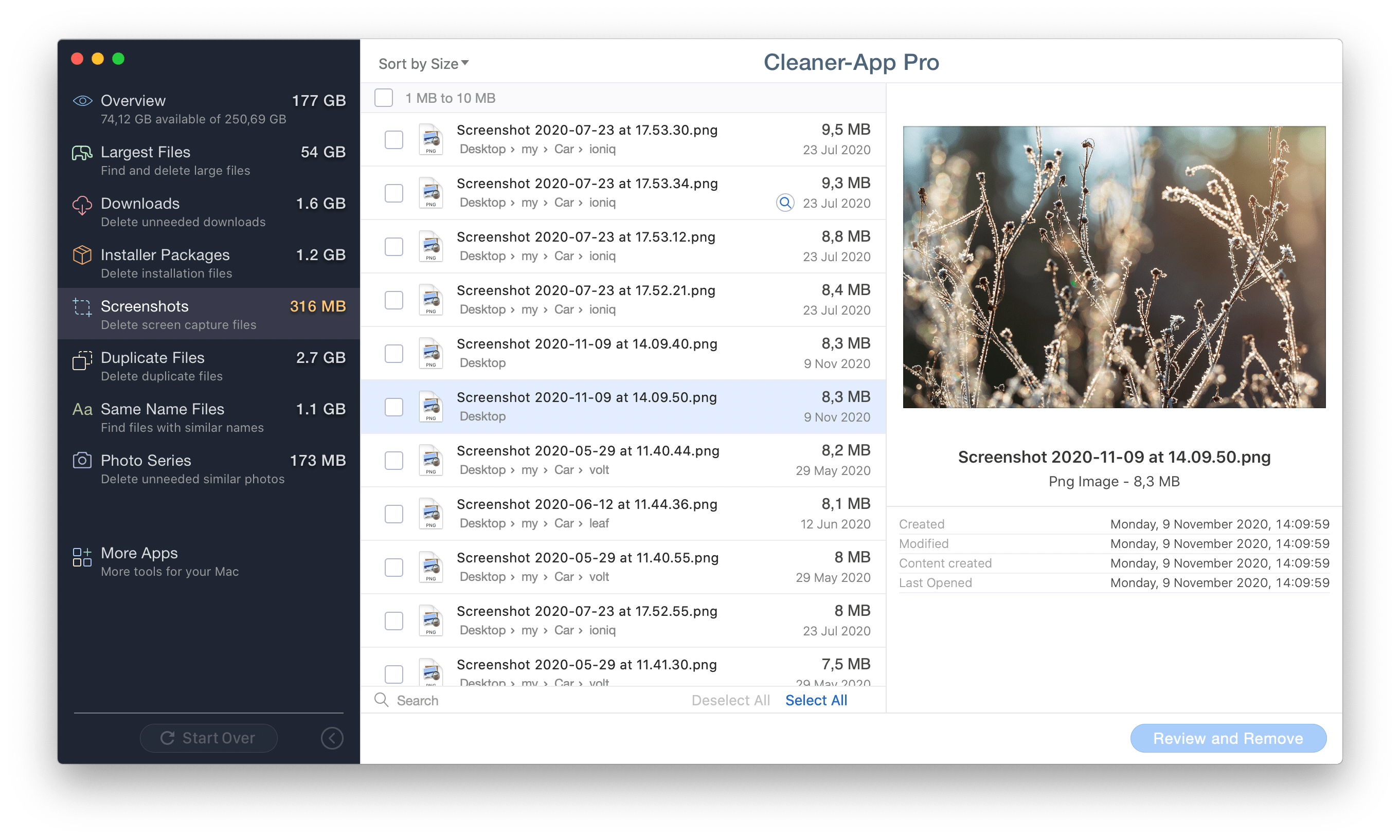 ---
Duplicate Files
Over time, your Mac can accumulate a large number of duplicate files. Duplicate files take up useless space on your disk and can even slow down the system's performance. But if you think that finding and deleting them is time-consuming, you just haven't tried Cleaner-App yet. Cleaner-App finds all the duplicates on your Mac in less than a minute and allows you to easily select and remove them.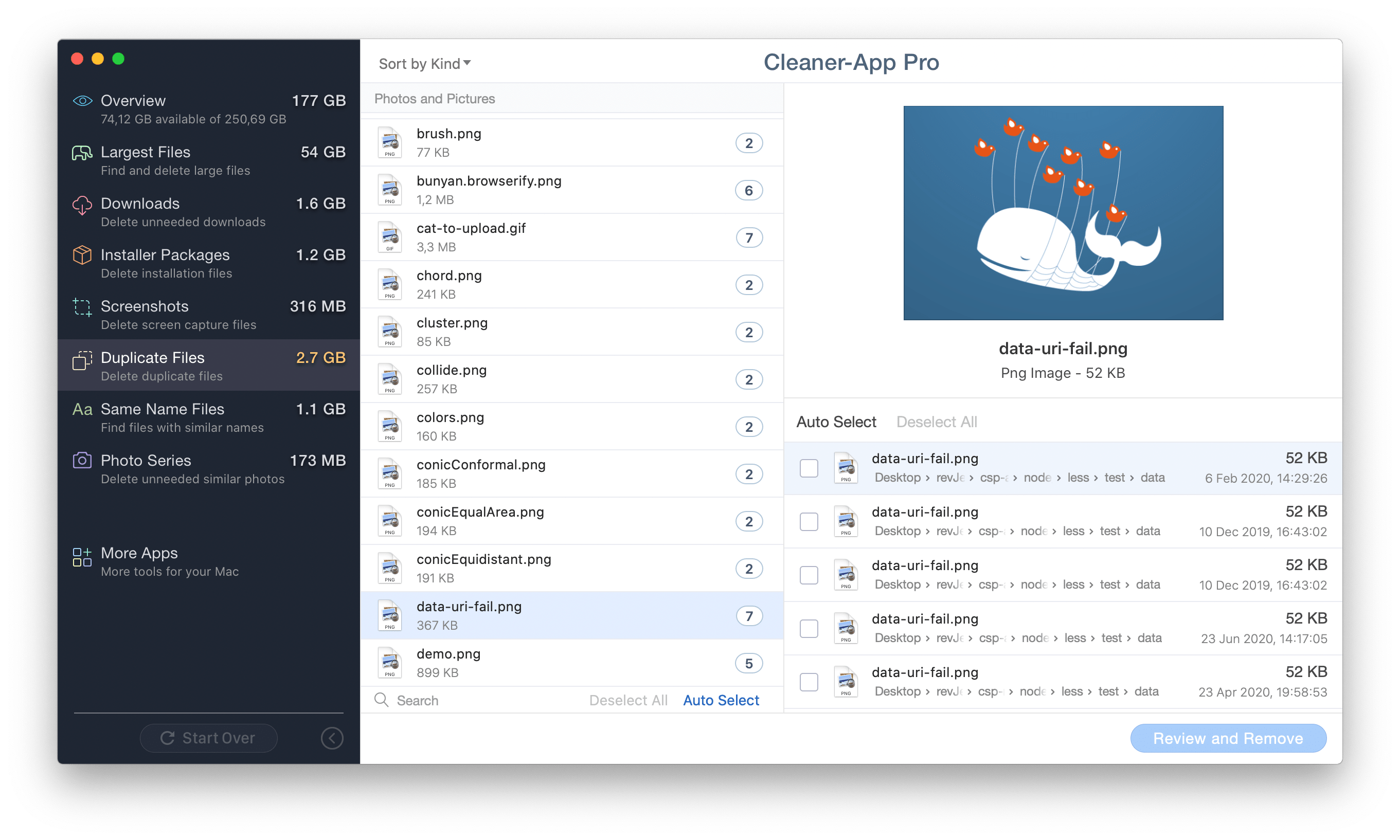 ---
Same Name Files
Each computer user can have files with the same names as long as they are stored in a different directory path or have a different extension. But such a situation may be confusing and you may want to rename or remove unneeded copies. Cleaner-App displays a list of files with the same names and allows you to easily organize them.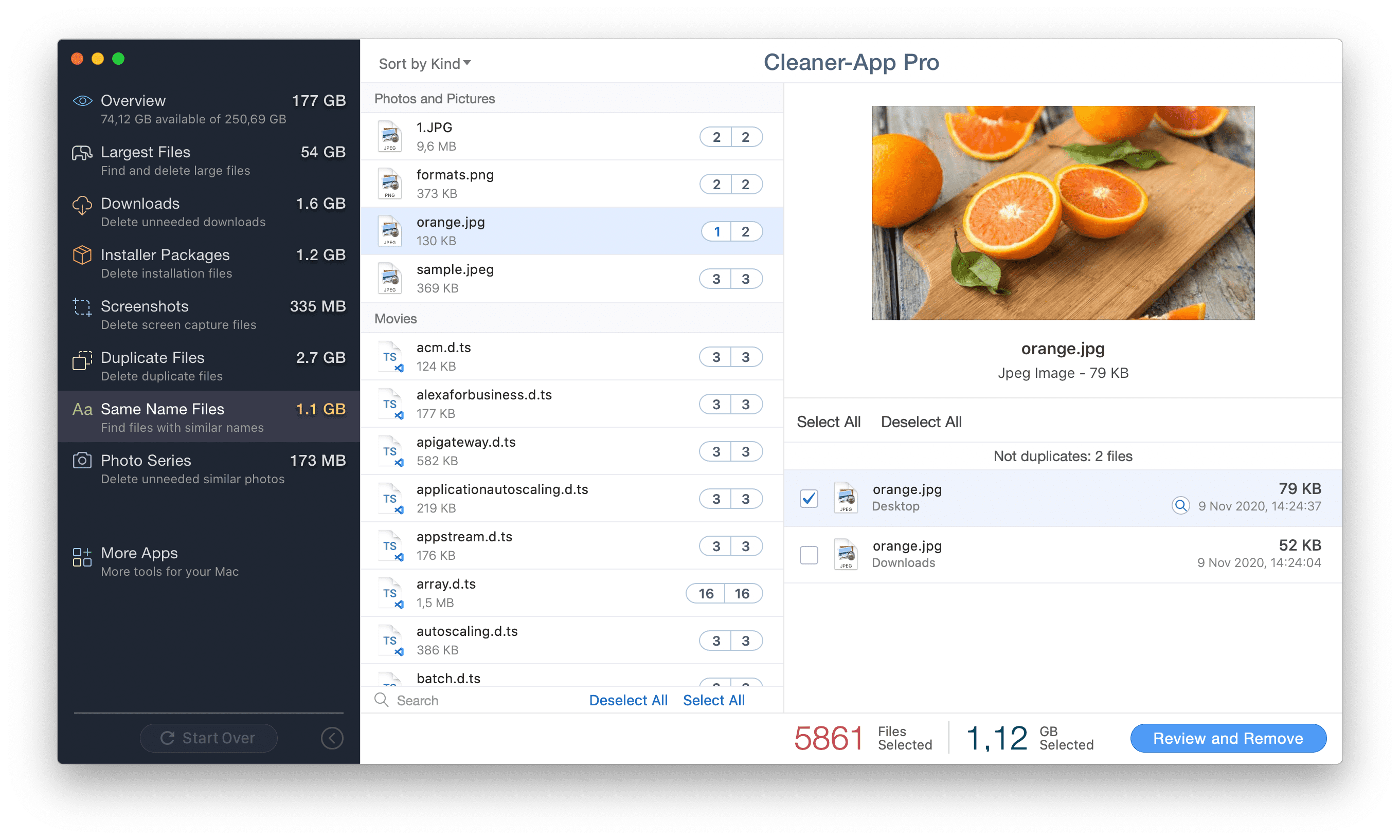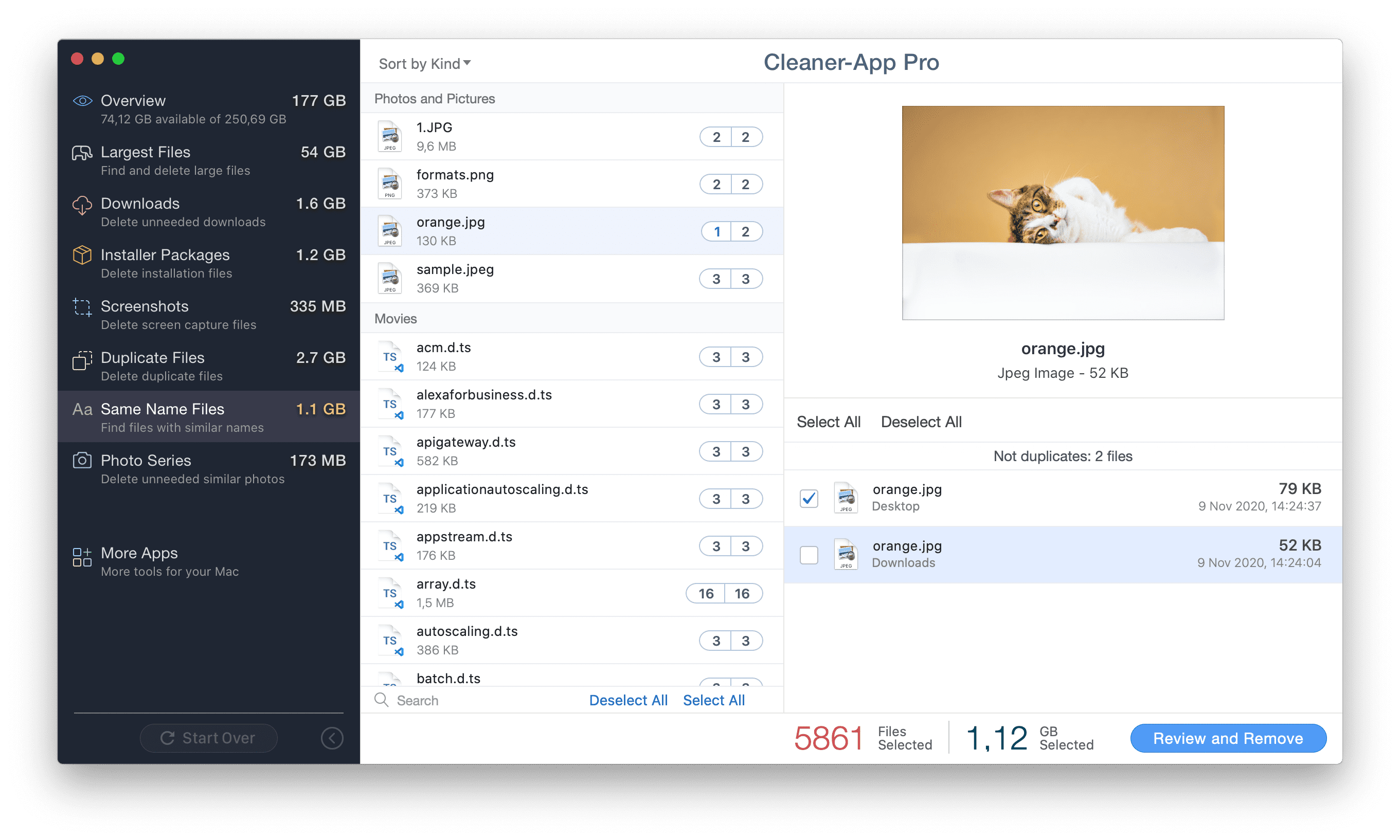 ---
Photo Series
We like to take photoshoots in the hope of choosing the best shot. Sometimes it's difficult to select only one picture and delete the rest, so we store all the photos. But if your Mac runs out of free space, deleting unwanted images can free it. Cleaner-App finds and shows you all the pictures of photo series, so you can conveniently select unnecessary ones and delete them.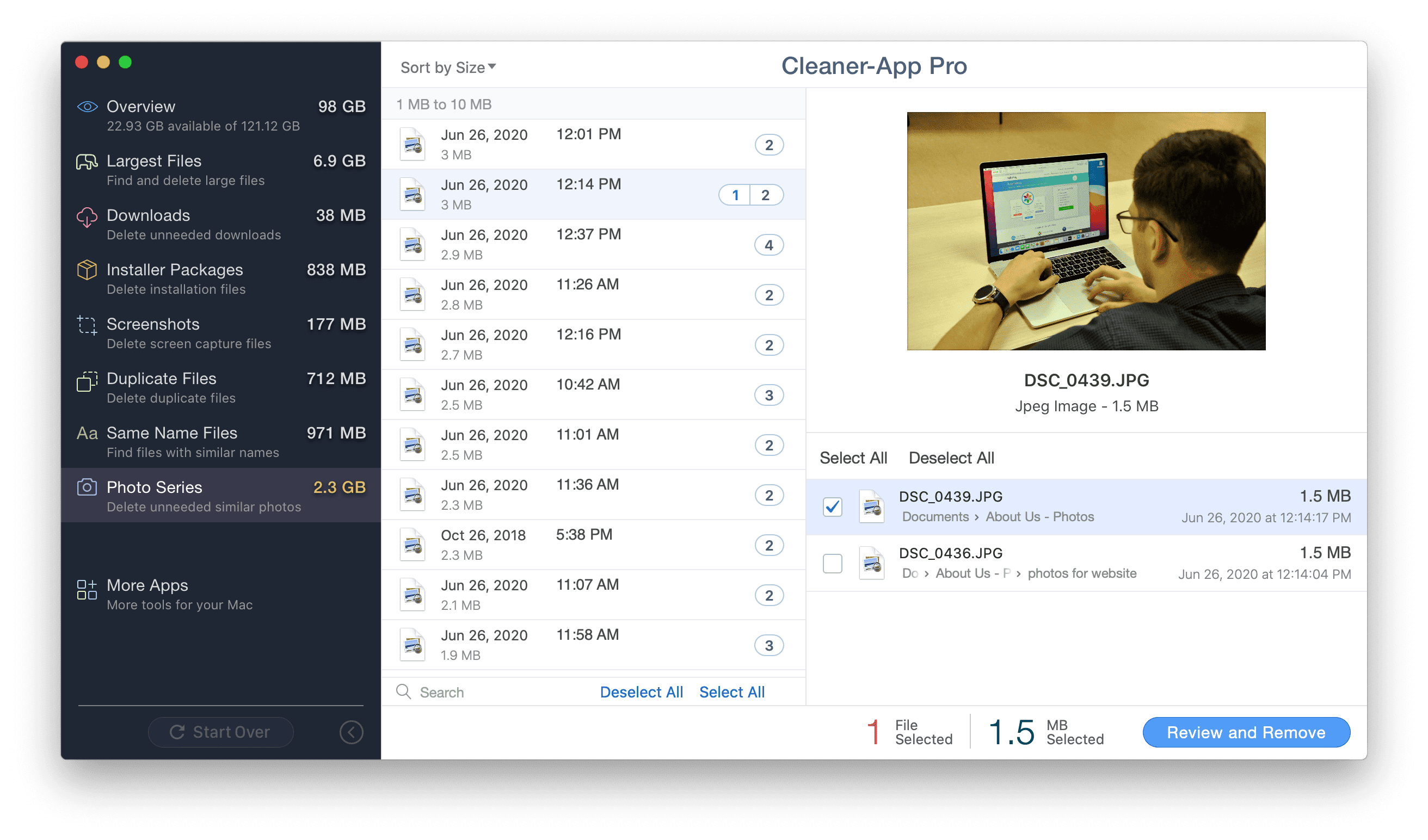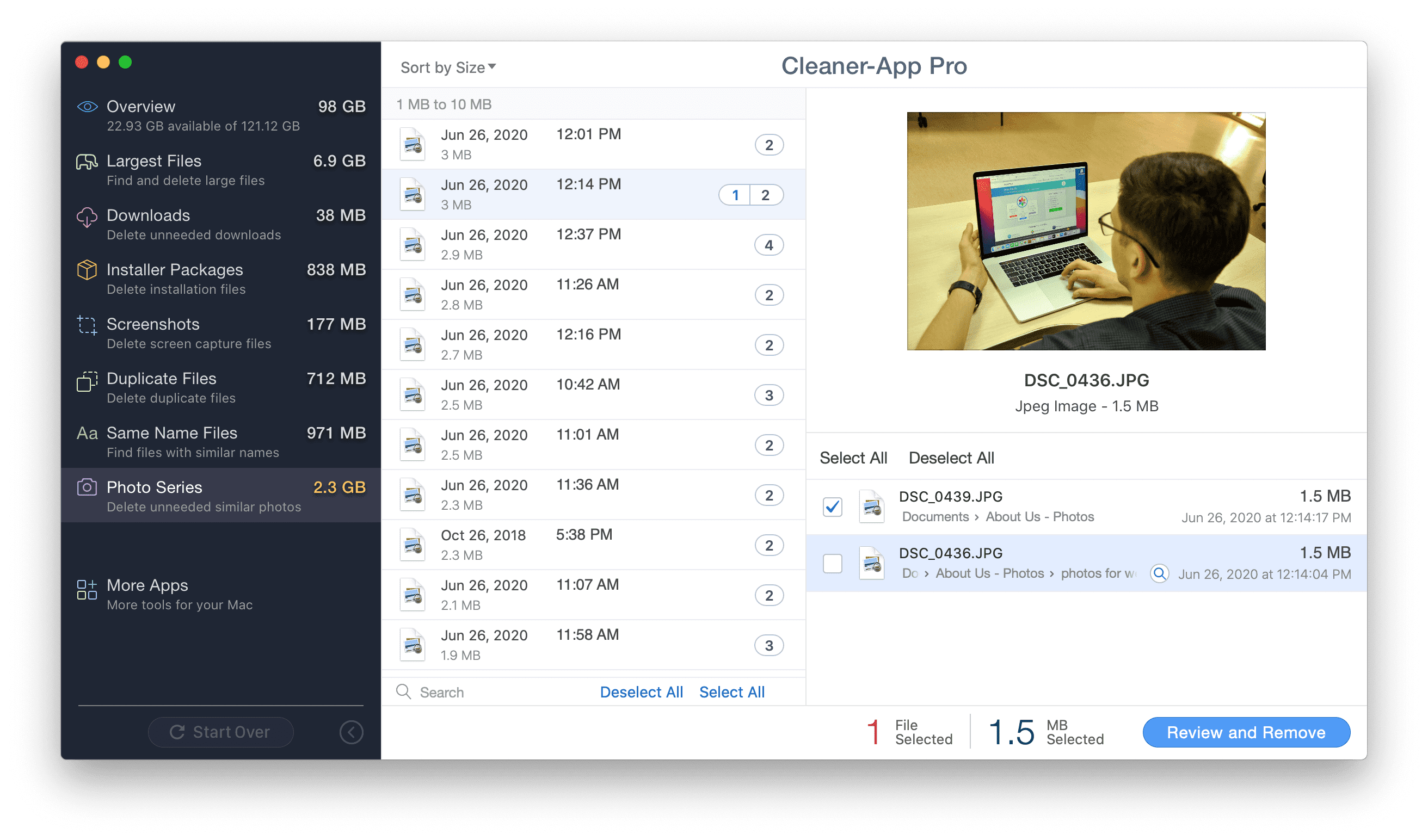 ---
Cleaner-App for Mac