Media mentions about Cleaner-App

Cleaner-App is one of the best memory management apps for iOS devices today, as well as a junk cleaner app that helps you delete junk files, duplicate files to free up space on your device. With Cleaner-App, you can manage and optimize your mobile storage more easily.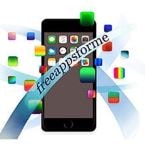 It is fair to claim that Cleaner-App is exactly that kind of optimization software that you might be looking for nowadays. Now you don't have to worry about sorting and deleting unwanted pictures manually – use the app instead!
What our users say about Cleaner-App
Dj Spontaneous
Great Cleaner!!!
Great cleaner with SUPERB customer service!… I had an issue with my Cleaner app and I notified Customer support.. and within minutes,,, they found the issue and solved it for me!
This APP is great for removing programs, to general files and duplicates that would not noramally be visible to the eye… the CLEANER APP PRO is HIGHLY RECOMMENDED!
Tuggie1946
Love this app
Found so many duplicate files and freed up a lot of space on my Mac. Highly rec if you need to clean up space. If you are looking for an easy app to clean up junk, duplicates, etc – this app really does the job!
CP523
Great App!
I used Cleaner App and quickly found and removed close to 3 GB of duplicate files that I had in iMessage that had also been saved to my local drive. Easy and fast to use.
Worsn
Great Service Support
I had a question about app and within one hour, support responded to my question with valuable info. Very impressive!